Learn about our Team
We are a team of dedicated professionals, ready to do what ever it takes to add value to your property.
Chance Hardy
Owner
I was born in to the window business. My father had been a glazier since his early 20's and I remember many days of helping him out before I was even 10 years old. I began my glaziers apprenticeship when I was 19 and was a Journeyman glazier by the age of 24. I worked for Giroux Glass in Los Angeles for 9 years.
I hope you enjoy the professionalism and eagerness of my staff to help you through your residential or commercial projects.
Hardy Windows
Gary Prahl
Vice President
I have been with Hardy Windows since 2000. I followed in my fathers footsteps at age 19 getting into the glazing industry. Getting my start at a commercial glass company, Giroux Glass, I worked hard and learned the ropes from some of the best glaziers around, including my father and Chance Hardy.
Hardy Windows
Dale Swanson
Commercial Division
I started in the glass business in 1987 and soon became an apprentice in our local union. I met Chance Hardy through working with his dad, Pat, and worked on projects with him throughout our apprenticeship. I became a journeyman glazier in 1992 and worked on large jobs in DTLA, such as the Gas Company Tower and 801 Figueroa. After a back injury in 2000 I got my start in sales & estimating. I bring over 32 years of window and glazing experience to Hardy Windows to give you the most knowledgeable window company in the industry.
Hardy Windows
Bill Rucker
Commercial Sales
I have been in the glazing industry for 15 years. My background entails all aspects of glass and glazing, from installations, sales, and also being a foreman on million dollar projects. While I was a foreman I helped build things such as custom homes, high-rise buildings, schools, and large sporting complexes. My most memorable project is The Home Depot Center, which is home to the Los Angeles Galaxy soccer team, and also holds events like the X-Games.
Hardy Windows
Ken Butterfield
Commercial Sales
Prior to Hardy Windows I operated a family construction company for 22 years. I have been estimating and selling window construction projects for 9 years. My expertise lies in multi-family, apartment, condo, and hotel projects. I joined Hardy Windows to help create one of the largest and best window companies on the West Coast.
Commercial windows and doors are my specialty, from value engineering projects to helping with general contractors and architects. I love to oversee new projects from the blueprints to the finished product.
Hardy Windows
Darin Edmonds
Commercial Sales
I have been working in the commercial sales division at Hardy Windows for the past 5 years. I collaborate with all of my clients to provide them with the best fit products for their needs, regardless of how complex the specifications may be. I love seeing when every last detail of a project comes to life because it brings satisfaction not only to my clients, but overwhelmingly so to myself.
Hardy Windows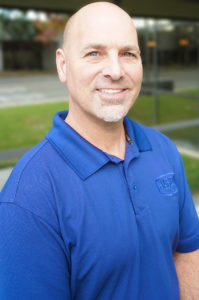 Tony Capito
Residential Sales
I have been in the window and door industry for over 22 years. I have been with Hardy Windows for over 6 years and my specialty is residential sales. Before Hardy, I previously installed windows and doors for 16 years.
I am able to help you with specific construction questions and also able to help with window and door design ideas for your home. Please feel free to contact me directly regarding your window and door project.
Hardy Windows
Chris Hanson
Residential Sales
I started working for the Hardy family in 2005 as an installer and quickly moved up the ladder to become lead foreman on large residential projects. As of 2016, I moved into the office to become apart of our sales team. Due to my experience over the last 15 years, I am well versed in both our products and the installation process. I would be happy to answer any of your questions about any potential project, start to finish!
Hardy Windows
Mark Britten
Residential Sales
I have been working at Hardy Windows for the last 2 years. I previously owned my own business in both window and door installation, so I am experienced in all aspects of your installation from start to finish. I can answer just about anything you will have questions on and if I can't, I know where to find them. Feel free to reach out to me for any of your window and door needs!
Hardy Windows